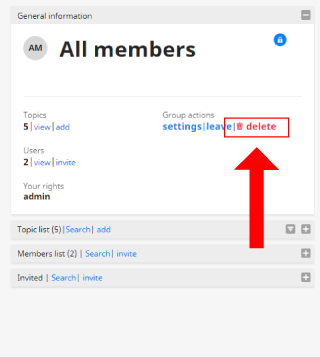 To delete a group: 
Go to your "My Groups" dashboard, listed under "Groups" in the main menu. 

Select the relevant group from your list of groups.

Click on "Delete", listed under the "Group actions" for that group.

Click "Yes" to confirm.

You will need to have group admin rights to be able to do this.